Asiaone Office Furniture
offers a wide range of plastic lockers that are designed for your storage needs. It come in modular, detachable, and multiple color doors. Easy to maintain.
Plastic lockers

are made from water-resistant materials and are available in Single tier, Double tier, Triple tier, and Four tier.
Plastic lockers are used in locations such as pool areas, locker rooms, health clubs, gyms, restaurants, schools, colleges and a variety of other locations.
1 Door Plastic Lockers
Dimension: H1845 x W380 x D460mm
Color: Grey/Black
Lock: Key lock
2 Door Plastic Lockers
Dimension: H1880 x W380 x D460mm
Color: Grey/Black
Lock: Key lock / Latch Lock

3 Door Plastic Lockers
Dimension: H1880 x W380 x D460mm
Color: Grey/Black
Lock: Key lock / Latch Lock

4 Door Plastic Lockers
Dimension: H1880 x W380 x D460mm
Color: Grey/Black
Lock: Key lock / Latch Lock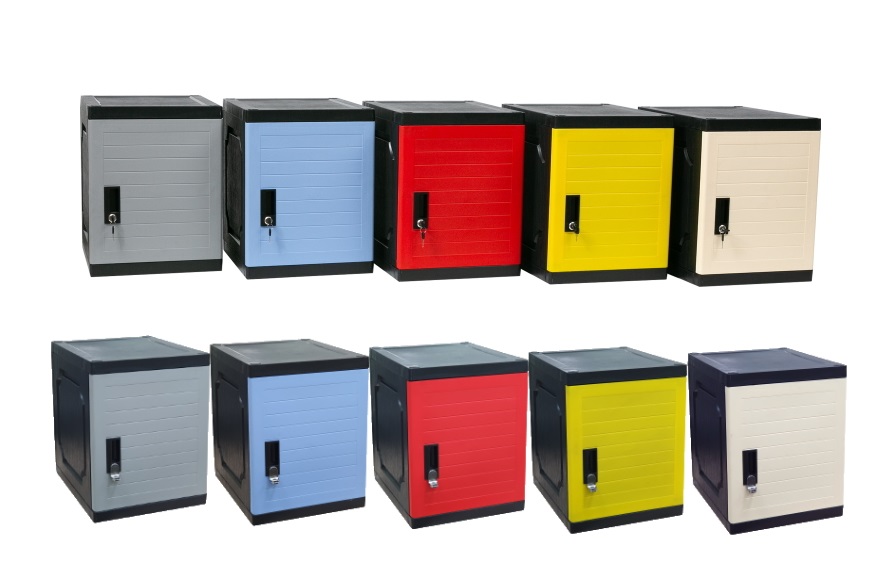 Modular Plastic Lockers – M Size
Dimension: H490 x W380 x D460mm
Color: Grey/Black
Lock: Key lock / Latch Lock

Modular Plastic Lockers – XL Size
Dimension: H940 x W380 x D460mm
Color: Grey/Black
Lock: Key lock / Latch Lock